Baby is well on the way, or newly born! We all know how tempting it is to buy mountains of toys for our niece, our best friend's little boy, our cousin's third little bean, or our very own bundle of joy. But as you'd guess, not all toys are appropriate for any age. Should you buy a toy that is too advanced, it should not be a problem as it will be stocked for later in baby's life. But if you want to shower the little one with toys he or she can immediately enjoy, follow our little guide for buying toys in baby's first months…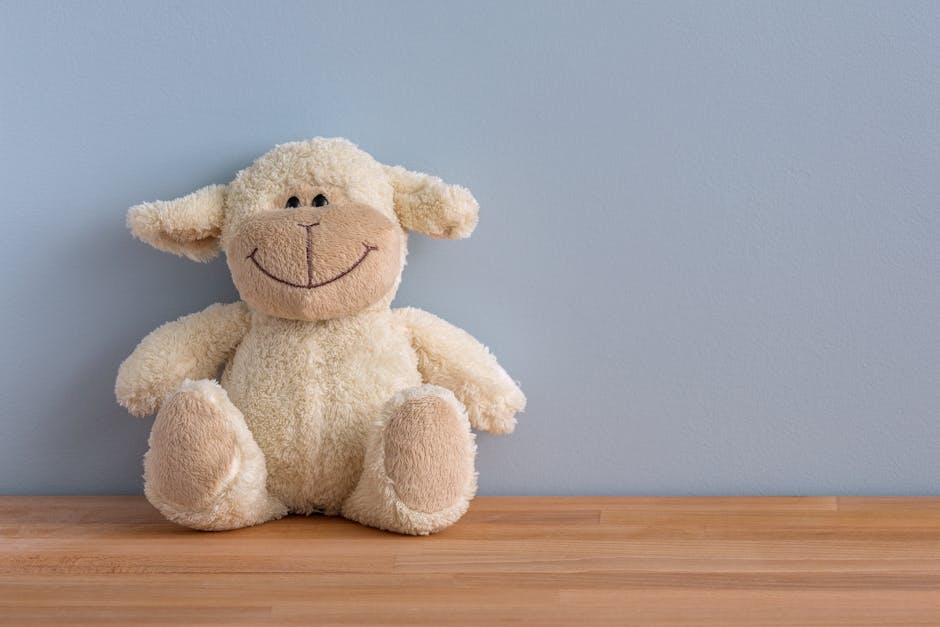 0-3 Months
Between birth and 3 months old, baby goes through numerous changing experiences. As the weeks go, (s)he starts to find his/her bearings, and is still in a phase of sensory development. Their favourite games: the first comfort toy, the first light rattle, the first music box…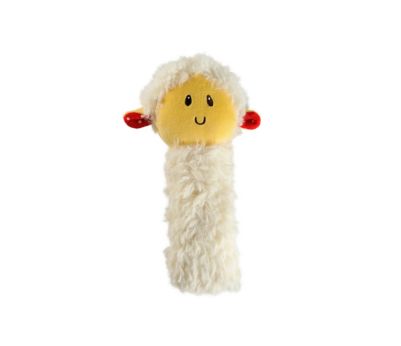 New-born: what toys to choose?
At birth, baby already has a thousand things to discover. No need to saturate its senses with too many toys! Do you want to interact? Go for soft caresses and hugs, soothing music (classical, jazz… according to the parents' taste too!), a little music box, smells… Baby doesn't need much to be happy!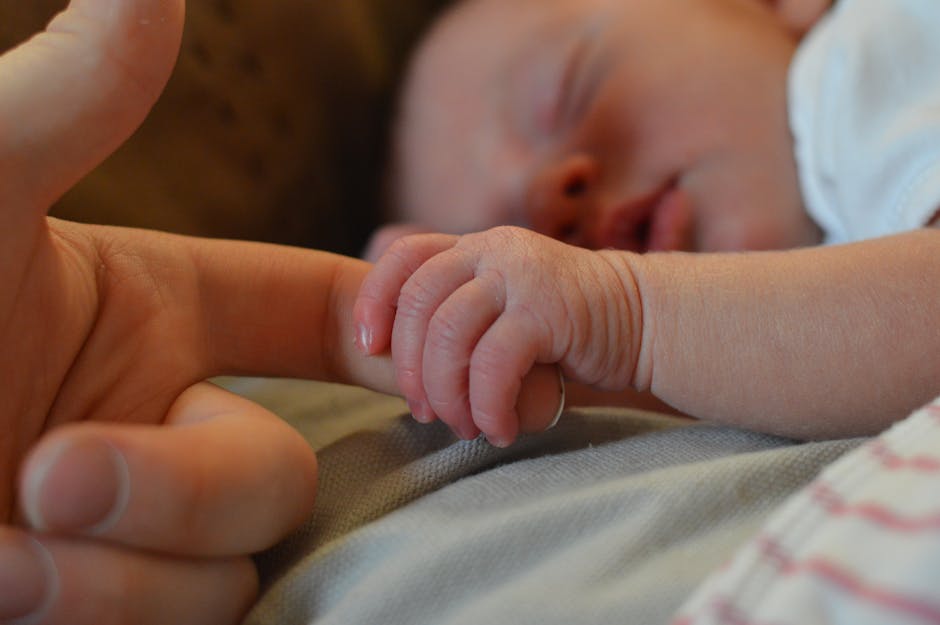 Stimulation and development phase: what toys to choose from 2-3 months?
2 month old babies are real sponges: all their senses are alert! Baby is learning to find its bearings, and is still in a sensorial development phase (he/she can now follow moving objects with his/her eyes). The watchword: as long as baby can't move about, you have to think of ways to make the environment stimulating enough to sharpen the 5 senses.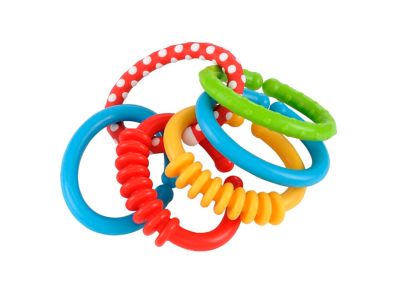 In the first three months, baby needs simple, soft toys which (s)he can observe from the bed. Prefer bright coloured tissues, a small rattle, a music box, a mobile placed securely above the bed, a soft doll, a comfort blanket or teddy, colourful plastic rings…
6 months
Around 6-7 months, baby is learning controlled movement and sitting. Now is the time to gift some special 6+ months toys. Think activity boards, floor toys, big construction cubes…
Baby's motor development phase
6 month old babies are just fascinating! In only a few weeks, they've made incredible progress. And if that wasn't enough, his/her alertness is about to grow exponentially. In the next few weeks, baby will learn to differentiate his/her hands and grab several objects at a time, will be capable of grabbing an object and bringing it in to look at it, and will be learning to sit. Before long baby will be crawling, looking at pictures, and growing teeth. Give it a few weeks a baby will be starting to stand along a wall or support. They grow so fast!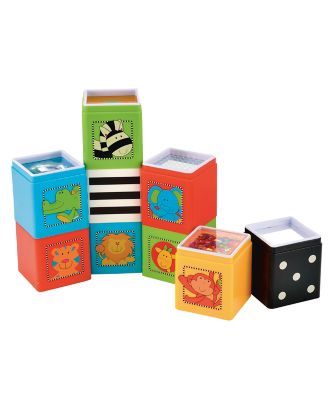 Baby's alertness stage
Numerous physiological changes come with important steps of baby's alertness stages. From 6 months, baby will be discovering its power on objects: hugging them, throwing them, making them disappear… From 8 months baby may be afraid of strange faces, but will love hearing stories and trying to imitate voices and mimics. This is the time to expose baby to more music, as he/she will appreciate melodies and lullabies. You may get one or two real words around 10 months: baby is starting to learn how to talk!
What toys for a 6 month old?
So that baby continues to grow and thrive, it is best to offer him/her age specific toys. From 6 months and until 11 months, baby will love activity boards, floor toys which develop manipulation and skills, and which the child explores on the mat: cubes, buckets, shaking toys, toys to pile up or build, round wood or plastic donuts to slide along a pin… Rubber toys and little fabric and plastic balls will accompany baby's favourite soft toy (around 8 months), along with big construction cubes and cardboard books with big pictures. For sound and musical stimulation think about music boxes and CDs or musical books.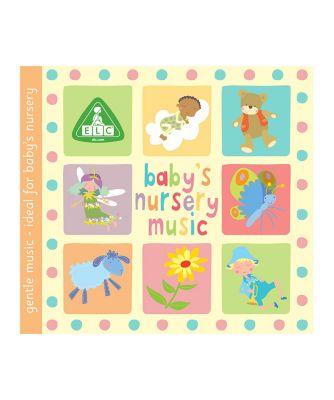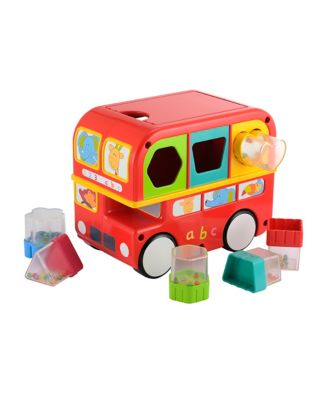 Bath toys for 6+ months
Bath time can be so much fun! Usually babies love water and keep enjoying it for years to come… enter bath toys! At six months, baby can grab and hold objects, and stay seated – which means playing in the bath! You have so much choice regarding toys: duckies, plastic cups, boats, cubes... Even a small bottle of water or a washcloth will amuse baby – anything that floats, moves water around and splashes a bit!
If baby is a bit apprehensive of water, put very little of it in the bath, and place a lot of colourful toys: with a bit of patience baby will surely less curiosity take over apprehension…
All toys mentioned here are available from mothercare; use the link at the top of the page for special deals!