To develop the sense of touch, from 4 months, get baby to discover new shapes and textures, notably with activity mats and fabric books. If you have time, go ahead and build a homemade suspension, with different fabrics, shapes and colours: Cotton, a wool ball, some coloured cardboard sheets, a bit of creativity, and job done! All these materials are obviously not destined for baby, so don't leave your creation in his hand when you are not arround.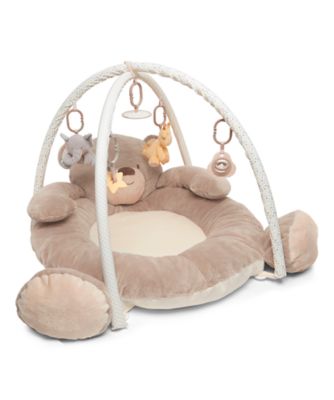 As he grows up, your child will gain awareness of his body. Don't hesitate to tickle him from head to toe with a little coloured feather of pieces of cotton, silk, suede… Not only will he develop his sense of touch, but also his motor functions to grab elements. Another idea: build a little surprise bag in which you hide his favourite toys. By diving his hand in , the little one will have fun guessing what he is grabbing. All these sensorial games are important for his development. Baby has a sensoro-motor intelligence which he develops by tactile experience and with movement tries which structure his new representation of the world around him.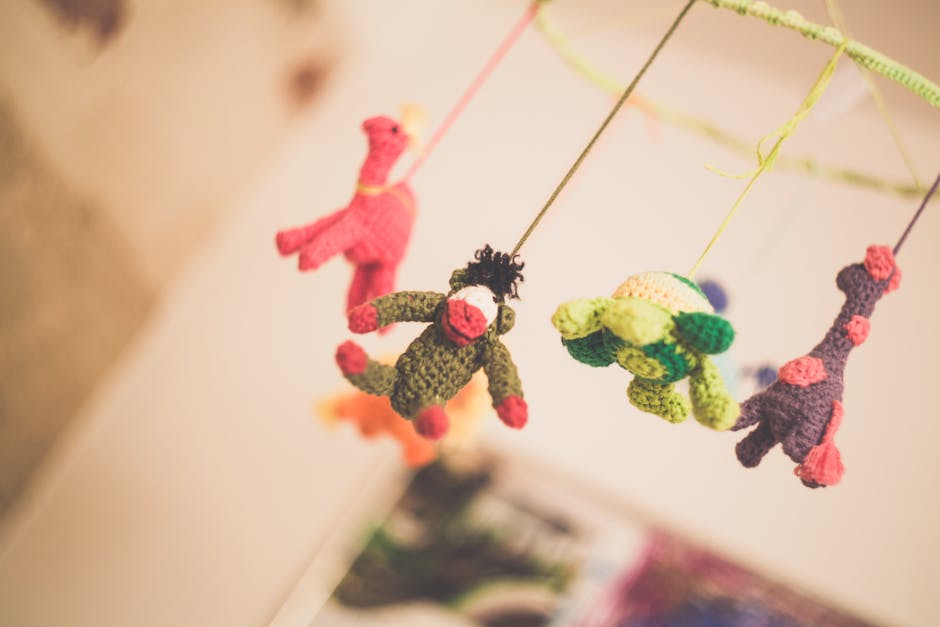 For the older ones, around 2 years, parents can create little games to develop their taste buds. All you have to do is blindfold them and ask them to guess what foods they are tasting. The little one will love it!
Musical development games to entertain baby
The small ones are very attentive to sounds. To develop their musical ears, don't hesitate to transform daily life objects into instruments, to shake or hit. To do so, use solid cardboard tubes (like a kitchen towel or film tube. Decorate them and pour sand, rice, or dried beans inside. Make sure you close the ends with tape. Once in theyr hands, you child will have loads of fun shaking them!
You can even build a home made drum kit. Take a few boxes (cardboard, plastic, metal) and two wooden spoons. Guaranteed success! Another tip to stimulate your child's hearing: attach some clip bells to baby's sleeves or socks. All his movements will be accompanied by little jingles!